«ART–CASING» 2012 COMPETITIVE TENDER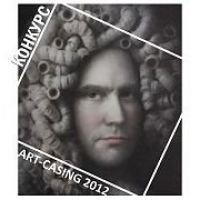 26.07.12
«LOGOS» company undertakes the competitive tender named «ART – CASING» 2012 for everybody thinking unusually and creatively!
Create your own ART–DELICATESSE from a SAUSAGE CASING*!
Tender subject is A CASING IS NOT ONLY A SAUSAGE!
The quantity of sausage casings being produced every day is enough to wrap around the Earth! We are faced with them every single day – in a store, at the kitchen, at a dinner table, and almost do not pay attention to them at all. BUT… If you can view the world slightly different, you will understand that A CASING IS NOT ONLY A SAUSAGE! It is a work material for CREATIVE pesonality! We are waiting from you the creative approach, the original representation, the non-standard performance - in general, all that is beyond the frames of commonness, that can intrigue and make the world brighter and diversified, - just get a new angle from familiar…
Approve yourself, wrap the casing around the world by your own!
Competitive tender period:
From July, 20th till August, 20th 2012 everybody willing to participate can send his/her exclusive project and filled form of a participant :
for e-mail larionova@logosltd.ru
or bring to our office from 9 am till 5 pm every working day, our office is situated by address 150, nab. Obvodnogo kanala, Saint-Petersburg, 190020.
On August, 21st 2012 the expert commission will sum up preliminary results and choose the best exclusive projects, the authors of which will continue their partiipation on the competitive tender. Until Septeber, 21st 2012 the finalists of the first audition will realise their projects using sausage casings provided by LOGOS company. Presentation of ready works in the company office quarantees to each author a money compensation of 5000 roubles. Exposition of the best competitiors will take place from October, 8th till October, 12th 2012 in Moscow in the frames of the international exhibition "Agroprodmash 2012", where there the final results of the competitive tender will be summirised and the author of the best art-delicatesse will be chosen. The winner will become the possessor of the main award of the competitive tender - money award of 50 000 roubles. Participants, receiving honorable second and third places will get money awards of 30 000 and 20 000 roubles correspondingly. On October, 22nd 2012 there will take place a ceremony of awarding of the winners
Follow information at www.logosltd.ru and "Vkontakte": http://vk.com/id62656148.
Ask your questions:
by e-mail larionova@logosltd.ru
or by phone (812) 334 21 21 (ext.118)
*SAUSAGE CASING is not only an integral part of a meat-processing and cheese-making industry, but also a very favorable material for the realisation of the most challenging creative ideas. Thanks to its flexibility, the material lets projecting and creating art-delicatessen of non-standard configuration and different complexity, giving any shape desired (as while paintings writing and while sculpture creating). Wide color range and variety of factures (from reserved matt to exclusively glazed, from solid non-transparent canvas to semi-transparent) give the painter a spacing for a choice in his/her creative search.
Sausage casing is all that is needed for your creativity output with pleasure!