WE ARE WAITING FOR YOU AT AGROPRODMASH 2012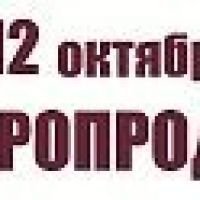 24.09.12
DEAR CLIENTS, PARTNERS, FRIENDS!
Autumn has come - a traditional period for the current year results resuming and for an active choice of the development tendencies to the forthcoming period.
For us - specialists in meat-processing industry- from such a point of view the annual international exhibition "AGROPRODMASH 2012" is a significant event. There will be represented all novelties, the best technological solutions for food industry and recent achievements of the industry's companies. Traditionally, a special attention will be paid to the matters of raw meat processing, technology and technique of sausage and meat products production and also to package materials for meat processing.
This year - as for many years before - "LOGOS"company will be suggesting to its quests a produc line and will be doing it the best possible way.
We are glad to inform you that the most meaningful event of the current year has become an acquisition of "Clip-Master" company - a contemporary machine-manufacturing enterprise, which manufactures, deliveres and sells an equipment and expendables for meat-processing industy. This deversifiation will let expanding an assortment of our product line and to offer You a continuous clip of high quality at reasonable price for clipping all kinds of sausage casings, now own-produced, and a sausage loop of all nominal sizes for all clippers (made in Hungary), with which we work directly.
Besides this, in the frames of the exhibition, we will present a labeling machine EMPK, designated for application of self-stick label for sausage products with simultneous printing of information. Besides we are redy to design and to manufacture practically any modification of a labeling machine on the basis of indivdual technical design specification, minding your production features.
Taking into account our company course of development – «To do for the Client more than possible!», which we have been reliably following for all 15 years of existence in the market, we will make maximal efforts to create cozy atmosplhere and relaxed communication - everyting for you .
As usual, we are open to discussion and ready to negotiate any business matters connected with package and technological materials for meat-processing and cheese manufacturing bu also any matters that can make our partnership relations more stable, reliable and comfortable for You!
To receive your invitation card it is necessary to register electronically.
Follow the link: http://www.agroprodmash-expo.ru/ru/visitors/tickets/
Simply fill in a form and several minuted later you will receive an invitation card to the e-mail mentioned by you.
To enter into the exhibition complex it is necessary:
<!--[if !supportLists]-->1. <!--[endif]-->To show the card to a person by the on-line registration desk for bar ode scanning.
<!--[if !supportLists]-->2. <!--[endif]-->To receive a personal beige of the exhibition visitor.
Our stand No23В30, 2 Hall, 3 room.
See you on "AGROPRODMASH 2012"!
Yours, «LOGOS»