CHEESE FARE WEEK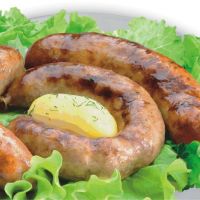 14.03.13
Cheese Fare week is in its middle (Shrovetide, Мясопуст, Meat-Fare Sunday, Cheese Week) – it is the time for open celebrations, farewell ceremonies for winter time and meeting of spring time.
Cheese Fare week as any other holiday has its own attributes and symbols. Each day of Cheese Fare week is famous by a definite rite:
Monday – meeting- is a day when the pancakes were started to be baked, and a scarecrow of Cheese Fare week from straw, old clothes and other materials at hand was built;
Tuesday– start of merriment - is a day when the show of brides which resulted into a marriage proposal;
Wednesday– sweet tooth day - is a day when sons-in-law visited their mothers-in-law to eat pancakes;
Thursday– revelry- is a day when all the work was finished to start a mass celebration with different entertainment;
Friday – mother-in-law parties - is a day when mothers-in-law visited their sons-in-law;
Saturday- daughter-in-law parties - is a day of visiting a husband's relatives;
Sunday– farewell – is a high point of all the week. This day received a name of Shrove Sunday. This day all the relatives ask each other for forgiveness for all the offenses made.
Many of Chesse Fare week traditions have been saved until now.
Despite its paganish roots, Cheese Fare week is a very kind and cheerful holiday, and also - that is worth mentioning - is very satisfying. The main dish of any caring housewives of this oeriod is naturally pancakes (sun -disc symbol) with different stuffing and toppings, having eaten of which a person would take into a part of warmth and sunlight! Besides, by all the holiday canons a daily menu of Cheese Fare week should be very nourishing and diverse prior to the Lent.
We, being one of the leading russian suppliers of natural casing for sausage products, consider different culinary recepies of sausage making at home as being very attractive.
Aromatic home-made sausages with an appetising crispy crust, made by your own hands – what can be better?! Besides, home-made sausages are special - tasty and non-comparable and absolutely healthy food. Coupled with this it is easy to cook, the main quality is to be accurate and patient!
We suggest you one of our favourite recepies of «HOME-MADE SAUSAGES».
Ingredients:
1 kg of pork
150 gr of fresh fat back
approx. 2 m of natural pork sausage casing
100 ml of meat broth or water
1 middle onion
2 cloves
½ tea spoon of marjoram
freshly ground pepper and salt to your liking
Pork and fresh fat back are to be chopped and put through a mincing machine. Add an onion and a clove cut, meat broth of water, marjoran, salt, pepper. Everything is to be well mixed. Stuff a sausage casing by mass prepared. While stuffing a casing, form sausagesby means of overwinding of stuffed casing every 15 – 20 cm. Ends of sausages are to be tied up by cotton fibre. Cook the sausages in salted water for 10 – 15 min. Then fry them in fat or vegetable oil in a baking oven.
Enjoy your meal!
''Yours, LOGOS"
P.S. WE CARE ABOUT YOU!