EASTER MONDAY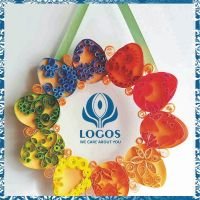 01.04.13
Eater Monday is celebrated in the memory of the first day following Jesus Christ Resurrection.
The holiday is an official day off in Australia, Austria, Albania, Bulgaria, United Kingdom of Great Britain and Wales, Germany, Greece, Georgia, Canada, Cyprus, Latvia, New Zealand, Itly, Portugal, Serbia, Slovakia, Slovenia, Croatia, Finland, Montnegro, Czechia, Switzerland, Sweden, Ukraine.
Important symbols of Easter Monday as well as East itself are the Christ, on which Jesus was taken by death, and his Resurrection. Also the symbols of Easter events are eggs - both natural and made from differemt materials- nests, lambs and hares or rabbits. Eggs and young animals symbolize a new life birth, a nature recovering and returning of its fertility at spring time.
We congrtulate everybody with this bright holiday and wish you to never lose your hope and belief in kindness and love!
This Easter is a magic day,
It helps you to believe today
That God has plan for all of us,
With is we can just grab the stars,

And every single human, man,
Just has to follow simple plan –
To help each other when we can,
The world will be amazing than!
Yours, LOGOS
P.S. WE CARE ABOUT YOU!