Easter Coloring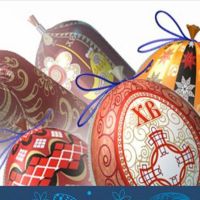 19.03.15
It seems that spring has just come but we are already experiencing the end of March. We are awaiting Easter, one of the most bright church holidays.
We represent to Your attention new Easter motives by our designers. And we also remind You of the services suggested by Logos such as high-quality flexographic printing and UV-printing onto different kinds of sausage casings.
We are waiting for Your orders. For more detailed information please contact our managers.