LOGOCLIP: clip's improvements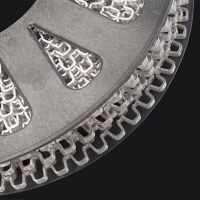 15.04.16

We are in a hurry to share good news with You: our production facility has been recently replenished by new technologies in LOGOCLIP production, to wit ultrasonic washing system to clean off the clip from lubricating oil, left after the profile formation. And electronic system of winding which lets to avoid the main defect of the majority of Russian clip manufacturers - kinking (overlapping) of a clip turns during the moment of its use, among other problems also sticking of a clip in the clipping machine, change of a pitch by the reason of gripping in a cassette or a matrix, which leads to stoppage and time waste for restarting.
Improved quality indexies of LOGOCLIP, manufactured in Russia, bring it into line with the best products, made in Europe, while keeping the price of a Russian analogue even more atrtractive!