We invite you to our "White nights" seminar devoted to the 15th anniversary of LOGOS company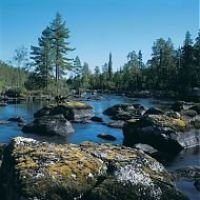 03.04.12

This year we again invite you to take part in a topical seminar devoted to the latest tendencies in meat processing sphere.

This year the seminar will take place from June, 20th till June, 22th in Karelia, not far from Petrozavodsk city, at comfortable resort «Village Alexandrovka». The resort is situated on the shore of picturesque Pertozero lake (one of the purest lakes in Europe). In the north - natural reserve Kivach with its famous waterfall, and some distance to the west - first Russian heath resort «Marcial waters», founded by Peter I.

The participants will have excellent opportunity to communicate with colleagues and potential partners in a relaxed informal setting , but also to experience unforgettable adventures against a background of a unique Karelian nature, in a wonderful district of thousands of lakes, wild taiga forests and and whitewater cataracted rivers. Rafting by Shuya river, fishing by Pertozero lake, a trip to Girvas volcano and to Kivach waterfall will bring a lot of bright impressions and will leave splendid memories about this wonderful journey.

To become a participant of the seminar simply fill in an application form.