ONE ACHIEVEMENT MORE, ONE STEP AHEAD!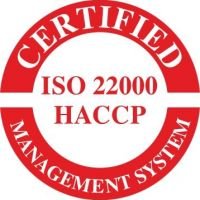 01.08.13
Dear partners!
We are glad to announce that in June, 2013 QUALITY MANAGEMENT SYSTEM of our production companies «BECKDORIN» LLC and «PCF «LOGOPAK» LLC, which manufacture a collagen film named «BECKDORIN», a cellulose casing «CELLOPHANE», fibrous casings in a net «NET-CASING», fibrous bags, elastic and non-aleastic nets «LOGONET», multi-layer heat shrinkable bags for packaging and storing of meat products and cheese without ripening, and for ripening and storing of semi-hard rennet cheese - certified by ISO 22 000 HACCP.
Voluntary certification has become a natural stage of development and made its goal to conform high quality and safety of manufactured products in accordance with comtemporary demands.
Аlso in 2012 it became clear to us that with Russia joining WTO, expanding of production markets and sales markets of packaging materials for food industry, competition expansion, such a certification allows to achieve competing advantages by virtue of system approach to ensuring of quality and safety of products manufactured, thank to all this we have the possibility to continue being a leader in our segment of the market, we confidently have been keeping this status for many yaers.
What is especially important is the fact that certification by ISO 22 000 HACCP gives us the chance to enter international markets representing the products of own production.
We sincerely believe that this fact in the history of «LOGOS» will become the next step to building of trust between us and our domestic and international partners.
Yours, LOGOS
P.S. WE CARE ABOUT YOU