«LOGOS» MOBILE APPLICATION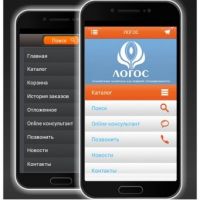 23.12.13
Recently we have done our best to be more "mobile" and closer to each of You!
On December, 18th there took place a start of the first version of "LOGOS" mobile application.
Now we can be accessed in Google Play!
You can find us:
Thanks to "LOGOS mobile application You will have the possibility to:
find the product you are interested in by type, manufacturer, function and/or key words
gather full information about the product, to the extent of technological recommendations of their usage in the conditions of real production process
vividly see how meat products, sausage and cheese products look like on one or another casing
order free samples, delivery in the territory of Russia included
get a qualified assistance from our managers, using any comfortable to You means of communication (mobile phone, skype, e-mail)
get competent and efficient answers to all of your quastions through Online Consultant option
get to know addresses of our branches and warehouses and, in case of necessity, to use interactive maps service
If You have any ideas, offers or advice, which can make our mobile application more convenient and attractive, do not hesitate to start an open dialogue with us. Send your letters to larionova@logosltd.ru.
Our short-term plans include – App Store publication in January 2014.
Follow our news on our site!
YOURS, LOGOS | WE CARE ABOUT YOU