FASHION FOR TANNED SKIN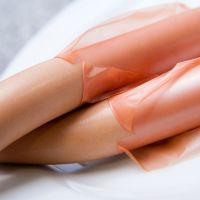 11.03.14
We continue to talk about Fashion Weeks declared by us!
It is not a news that Minismoke casing is very popular, "fashionable" among the sausages.
Sausages simply adore this casing for its high permeability. This casing is better that others in "understanding" their demands and in satisfying their delicate taste for "clothes". Thanks to this casing sausages feel themselves "tip-top": they keep fit excellently, look great, smell sweet. What else is needed in the beginning of spring when every single sausage is willing to become the best!
Find us on www.logosltd.ru
YOURS, LOGOS | WE CARE ABOUT YOU