FASHION FOR UNUSUAL: STEAMPUNK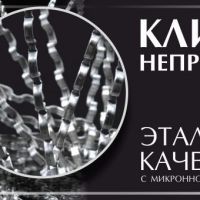 08.08.14
Logos company is a manufacturer of a wide range of products in meat-processing sphere. The clip (clip continuous) for automatic clippers of different types is among them.
The clip is a constructors' project of professionals having long-term experience in home market of meat-processing, considering the conditions of the market nowadays, specialties of the development of Russian enterprises, their technical base, established meat sphere traditions (adopted rules and standards). The clips manufactured by us have all necessary patents.
The clip is a set part of a sausage stick, and it is predictedly seen on a sausage stick - that's a usual thing! WE LOVE our products, and we do not consider a clip neither "simply a clip" nor "an accessory to a sausage stick" - we treat the clip as an independent piece of art besides its direct function.
Have a look at these photos: play of light and shadow generates an inviting background, "tender" curves of metal give birth to interesting forms, eventually there appears a picture which is exciting the imagination, leaving no one indifferent! And what is this picture reminding of to You personally?
"Why Steampunk?" - You may ask. "And how is it connected with the topic of our discussion?" Follow these links, and You will understand that each simple and trivial thing can become a mastepiece in the hands of a master who loves his or her work. http://www.joker-6.ru/post161041593/ or http://www.adme.ru/hudozhniki-i-art-proekty/stimpank-triumf-mehanicheskogo-iskusstva-467255/.
YOURS, LOGOS
WE CARE ABOUT YOU
*Steampunk -find in Wikipedia.