New Logos and "old faithful" Agroprodmash...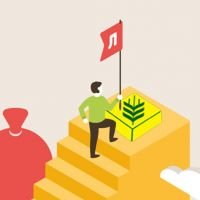 12.11.15
LOGOS company traditionally took part in Agroprodmash 2015, this year from October, 5th till October, 9th in Expocenter on Krasnaya Presnya, Moscow.
First of all, in the name of our company, who has been the participant of Agroprodmash for 15 years, we would like to congratulate the Organising Committee of the Exhibition and all its participants with 20th Anniversary. We wish you all to integrate the best achievements of food industry in the future and help to produce products of high quality with strong demand in the market.
Current year has been different from the previous ones a lot and for many: for some of us it has become milestone, "key" year, for the rest of us - it has brought changes - as external and internal.
LOGOS has also changes a lot. This year we changed the image of the company, and this Exhibition in Moscow had been chosen as the proper place of its presentation. On a party, organized in Logos Booth on October, 7th, we presented a video about current achievements of the company to all our friends. Jazz band concert, strawberry fourchette, spectacular performance of a Magic Man made everybody feel as "belonging to a noble society".
But all this, of course, is only an inner side of the matter. By all this we try to show that we are not at a stop, we move ahead, successfully developping in all directions, we suggest to our clients new products and solutions. Constantly improving, we push forward and meet expectations of our clients. We lead the way!
Yours, Logos