Logos&Viscofan Joint Seminar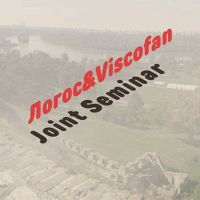 18.10.16
In the end of September sunny Serbia welcomed the group of representatives of meat-processing enterprises from different parts of Russia.
There were Viscofan and Logos who gave the first seminar for clients after Logos had joined the dealers of Viscofan in Russia. The seminar included observation of Koteks, one of main manufacturing enterprises of Viscofan Group in manufacturing of protein sausage casings, situated in Novi Sad, Serbia.
The history of the manufacturing enterprise started in 1962 to switch the production several times and to even stop the production for a long time due to political circumstances. Thanks to Viscofan company, this manufacturing facility is a modern enterpise fitted by german technological equipment, manufacturing collagen sausage casings in a wide assortment in demand all over the world.
The observation of the manufacturing facility lasted for 2 days, the program included not only the tour around manufacturing workshops but a detailed examination of all kinds of casings produced, also the technology of their converting and pre-sale preparation.
Тests in meat-processing pilot enterpsise also were a part of the program. Duting teasting there were worked out the methods of preparation of the casings to manufacturing process, and also practices for achievement of target values of the end product such as appearance, peeling ability, etc.
Much attention was paid to the methods of control over each stage of manugacturing process, as the quality of the product produced is under the special control of Viscofan. The representatives of Development Division told about the way how new products were created and what criteria were critical for new kinds of casings creation.
In general the programm was ample and therefore interesting and educational. This was the joint opinion of all present.
Of course, besided the business program organizers of the seminar gave the opportunity to closely get acquainted with serbian culture and serbian history to even more pull together the guests and hosting part.
We hope that such visits as the visit of Logos clients to Koteks will become a good tradition in the future!