LCC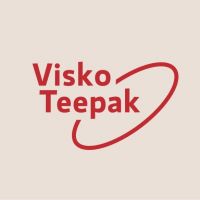 LCC - the cellulose casing of large caliber for sausage products with excellent appearance.
ViskoTeepak's Large Cellulose Casings (LCC) are of thin-wall construction made of basic sustainable material, pure cellulose without a paper carrier. They are designed for large to mediumcaliber sausages and recommended for products sold as chubs, for which the accuracy of final
stuffing size isn't critical.
Manufacturer:
ViskoTeepak
Purpose:
Boiled sausages and Ham, Semi-dry smoked/cooked sausages, Dry sausages
Заказать товар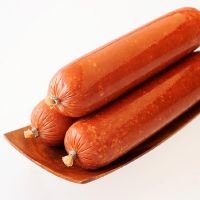 SCOPE OF USE:
Teewurst
Spreadable cold smoked products
Cooked and smoked products
Processed cheese
Semi-dry salami

FEATURES AND BENEFITS:
Features:
Caliber range: 4750–6500
Pure cellulose
No paper carrier
Brilliant appearance
High permeability
Benefits:
Low production cost
Excellent peeling
Good smoke acceptance
Improved presentation
Калибры
| | | |
| --- | --- | --- |
| Код | Рекомендуемый калибр наполнения, мм | Цевка, мм |
| 4950 | 45-48 | 24 |
| 5350 | 50-52 | 28 |
| 5360 | 53-55 | 28 |
| 6000 | 60-63 | 28 |
По запросу возможно производство других калибров в диапазоне 45-63мм.
Цвета: clear (прозрачный).
Поставляется как в гофрированном виде по 30 м в гофрокукле, так и в рулонах
Маркировка
Нанесение маркировки на оболочку затруднено, рекомендуется использовать этикетку.
ЭТАП I. ПОДГОТОВКА
· Для гофрированной оболочки
Оболочка готова к использованию без предварительного замачивания
· Для рулонной оболочки
Оболочку необходимо погрузить в прохладную воду на несколько секунд и пролить внутри, чтобы предотвратить прилипание оболочки к цевке и ее порывы при наполнении фаршем.
ЭТАП II. НАПОЛНЕНИЕ
Производят на всех видах автоматического и полуавтоматического оборудования.
Оболочка набивается до рекомендуемого калибра наполнения, чтобы предотвратить "грушевидность" и иметь ровную форму батона (см. таблицу выше).
Допустима максимальная перенабивка на 2-3 мм.
Этап III. Клипсование
Оболочка клипсуется на всех типах клипсаторов, формуется вручную.
При клипсовании необходимо убрать двойной тормоз.
Этап IV. термообработка
Термообработку следует проводить по стандартным программам, используемым для термообработки колбас в фиброузной оболочке.
Этап V. Охлаждение
Душировать холодной водой 10-15 минут, перерыв 5-7 минут, затем душировать водой 10 минут до температуры 40-42°С в центре батона. Для получения морщинистой поверхности изделий этап душирования нужно исключить.
Условия хранения
Хранить оболочку следует в упаковке изготовителя в закрытых, чистых, сухих складских помещениях без посторонних запахов, защищенных от солнечного света, на расстоянии не менее 1 м от нагревательных приборов, при температуре 15-20 °С и относительной влажности 60-70 %.
Сроки хранения
24 месяца со дня изготовления при условии сохранения целостности заводской упаковки.



‹‹‹

Back to catalog