LOGOPAK loops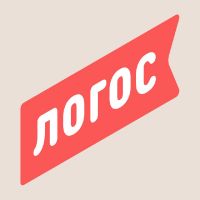 A loops for the sausage for the hanging of sausage sticks onto a frame while heat treating in a heat chamber. Is produced from polypropylene or polyamide yarn.

Purpose:

Boiled sausages and Ham, Semi-dry smoked/cooked sausages, Dry sausages

Заказать товар
Typical size


of a clip

Quantity

of loops

in a box

Quantity

of loops

in a bobbin

Quantity

of bobbins

in a box

Additional information

Principle of separation of a loop

from a tape

Positionf of loops

against a tape

Basic color

20/100 (for Poly-clip)

64

4

16

separated

crosswise

beige


25/100 (for Alpina)

48

3

16

separated

crosswise

white
Quantity of boxes on a pallet - 2.
All typical sizes cab be produced in "STRONG" version – a reinforced loop for big sausage stick.
Packaging of a suasage loop
· Loops on a tape are winded onto plastic spools in a quantity corresponding to the loop type. The diamater of a spool - in correspondence with the requirements for the concrete typical size.
· Bobbins with the loops winded up are closed by bandages, with marking of a number of a packer, and are packed in 2 rows into carton boxes (with gobbs between the rows).
· Overall dimensions of boxes should correspond to the sizes of eur-pallet (1200х1200 mm).
Recommended overall sizes – 800х400х300 mm, 400х400х600 mm.
Boxes with loops should be shipped on eur-pallets, not more than 7 boxes in a vertical row. Regidity of carton, used for the production of boxes, should be the one to survive 6 rows of boxes on the box without deformation.
УСЛОВИЯ ХРАНЕНИЯ КОЛБАСНОЙ ПЕТЛИ:
· Коробки с петлей должны храниться при температуре от 110С до 300С, в сухом помещении.
· Бобины с петлей необходимо беречь от воды и сырости.
· В конце смены остаток бобины необходимо снять с узла наложения петли (петлеподавателя), поместить в сухое место и надеть защитный бандаж, так как при уборке, очистке и мойке клипсатора попавшая вода делает ленту непригодной для использования.
· Бобины запрещается бросать и переворачивать, так как это приводит к деформации петель и, как следствие, к сбоям в работе клипсатора. Также, запрещается хранить бобины без бандажа в связи с тем, что лента с перфорацией легко расползается и становится непригодной для установки на клипсатор.
При транспортировке коробки с петлями необходимо беречь от попадания влаги и механических повреждений, не кантовать.



‹‹‹

Back to catalog