Pentaflex Universal ST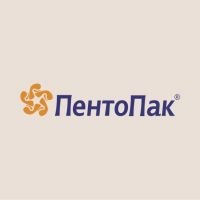 New

The Pentaflex-Universal® type St shell is made on TU U 25.2-20620489-006-2003 and designed for packaging, sterilized sausages, animal feed.

Заказать товар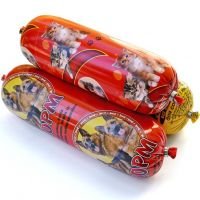 SCOPE OF USE:
pasteurized and sterilized products for long-term storage
sterilized sausages
animal feed

FEATURES AND BENEFITS:
elasticity: the percentage of overstuffing 10-13%
barrier properties of the shell in combination with high heat treatment modes up to 128°C allow for long shelf life of the product outside the refrigerator up to 12 months. depending on the type of product
the shell can be used to work on all types of clippers
Calibers: 36-120 mm
Colors: blue, black, red, orange, salmon, purple, green
MARKING
flexographic alcohol printing (6+6)
EMBOSSMENT
by 25 and 30 meters
SUPPLIES
in rolls and corrugated boxes
Хранение на предприятии
Оболочки должны храниться в упаковке изготовителя, в чистых, сухих складских помещениях без посторонних запахов, защищенных от прямого воздействия солнечного света, на расстоянии не менее 1 метра от нагревательных приборов, при комнатной температуре не выше +25°С и относительной влажности не более 80%.
Оболочка должна храниться в упаковке изготовителя до момента ее использования, чтобы исключить возможность преждевременного увлажнения в бобине. Нарушение данного требования может привести к слипанию оболочки в бобине. Гарантийный срок годности оболочки – 24 месяца.
Категорически запрещается бросать коробки с оболочкой и подвергать их ударам.
Оболочка морозостойкая, выдерживает температуру -40°С.
Оболочки, хранившиеся при температуре ниже 0°С, должны быть выдержаны при комнатной температуре не менее суток перед вскрытием тары.
Подготовка оболочки к использованию
При подготовке оболочки к использованию (разматывании рулона, нарезании на отрезки) необходимо исключить трения торцевой части рулона и поверхности рукава оболочки о различные неровности. Рекомендуется разматывать оболочку в вертикальном положении рулона.
Оболочку Пентафлекс-Универсал® тип St перед использованием следует раскроить на отрезки необходимой длины, замочить в воде при температуре от +18°С до +25°С и выдержать в течение 30 минут. В зимний период для ускорения процесса замачивания можно использовать воду температуры +25°С. Раскрой оболочки перед использованием необходимо производить вне производственного цеха, так как высокая влажность в помещении может вызвать ее слипание в бобине и разрывы при ее размотке и наполнении.
После раскроя остатки оболочки в бобинах должны храниться в заводской упаковке (обязательно в полиэтиленовом мешке). Категорически запрещается замачивать оболочку в горячей воде. С целью равномерности процесса замачивания рекомендуется при погружении оболочки в воду раскрывать один конец отрезка и проливать рукав, чтобы смачивание происходило и по внутренней поверхности оболочки. Это значительно повысит ее эластичность, облегчит процесс набивки, обеспечит равномерность наполнения фарша по всей длине батона.
При использовании гофрированной оболочки необходимо, чтобы гофрокуклы полностью находились в воде, (накройте их решеткой) при температуре от +18°С до +25°С не менее 40 минут.
Расход оболочки необходимо рассчитывать под объем производства колбас. В случае неполного использования оболочки необходимо оболочку оставить в емкости с холодной водой и использовать в течение суток.
Рекомендации по технологическим особенностям производства колбас с использованием оболочки для стерилизации
Благодаря газовлагонепроницаемости оболочки Пентафлекс-Универсал® тип St, потери влаги в процессе термообработки в продукте не наблюдаются.
Для эффективности процесса стерилизации определяют начальный бактерицидный фон продукта, чтобы правильно провести процесс стерилизации, подобрав температуру и продолжительность процесса.
В целях исключения образования бульоно-жировых отеков и разрывов оболочки при термообработке, необходимо соблюдать требования действующих технологических инструкций по производству стерилизованной продукции.
Наполнение оболочек
Формовка и клипсование колбас - важный процесс, при котором оболочка чаще всего соприкасается с деталями оборудования. Обратите внимание на их исправность, отсутствие повреждений, заусениц на их поверхности, а также на правильный подбор клипсы, соответствующий диаметру используемой оболочки в целях исключения повреждений оболочки при ее использовании.
При выборе процента перенаполнения важно учитывать все факторы: свойства оболочки, используемое оборудование, номер клипсы, а также состав фарша, особенно содержащего добавки, обладающие способностью к набуханию. Поэтому в целях исключения разрыва оболочки при термообработке рекомендуется придерживаться следующих рекомендаций по набивке.
При стерилизации рекомендуется придерживаться % перенаполнения в пределах – 6,0-8,0%. При необходимости возможно снижение % перенаполнения. Контроль рекомендуемого диаметра наполнения осуществляется периодически, путем измерения диаметра батона калибровочной рулеткой. При необходимости осуществляется регулировка дозирования фарша на шприце-дозаторе в автоматических типах оборудования.
При соблюдении рекомендуемого диаметра наполнения обеспечивается хороший внешний вид колбас, увеличивается фаршеемкость, уменьшается риск бульоно-жировых отеков, разрывов продукта.
Клипсование оболочек
Оболочка Пентафлекс-Универсал® может быть использована для работы как на автоматических ("POLI-CLIP", "ALPINA", "TEСHNO-РACK"), полуавтоматических типах оборудования, так и на ручных клипсаторах, на всех типах клипсаторов "КОМПО".
При клипсовании необходимо обратить внимание на регулировку клипсатора, правильный подбор клипс, соответствующих типу оболочки и диаметру. Клипсы должны обеспечить жесткий зажим концов оболочки, не сдвигаться в сторону и не травмировать оболочку.
Термическая обработка
Термообработка продукта должна производиться в соответствии c требованиями действующих технологических инструкций, а также технологической схемы на оболочку для стерилизации.
Стерилизация упакованной продукции ведется в автоклавах по схеме:
Нагревание – стерилизация – охлаждение.
Подбор температуры подогрева и стерилизации подбирается таким образом, чтобы обеспечить достижение фактора стерильности 4-5 единиц после охлаждения готового изделия. Режимы стерилизации не должны превышать допустимые значения по температуре стерилизации и продолжительности процесса.
Охлаждение
После варки продукт охлаждают в два этапа:
1 этап – охлаждение водой до температуры 20°С.
2 этап – окончательное охлаждение.
Упаковка и хранение
Продукт после охлаждения направляются на склад для хранения и реализации. Температура в помещении должна соответствовать требованиям технологической инструкции по производству данного вида продукта.
Батоны с чистой и сухой поверхностью упаковывают в санитарно обработанную тару, соблюдая предельно допустимый вес (нетто), и направляют на реализацию. При хранении не допускается большое колебание температур в целях исключения образования конденсата на поверхности батона.
В торговой сети колбасы должны быть освобождены от транспортной тары и помещены в холодильники, витрины и т.д.



‹‹‹

Back to catalog