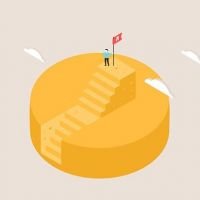 21.06.17
From June, 9th until June,18th 2017 LOGOS company was taking part in the International Dairy Week, a traditional meeting of milk processors. This time the event was organized as a cruise on the boat of "Mikhail Bulhgakhov" ship, carring the participants along the banks of Volga - one of the greatest Russian rivers. June, in its turn, being the brightest month of the year, helped to create not only an exhausting communication atmosphere but also an excellent mood.
The cruise, organized under the auspices of Research and Development Institute of Buttermaking and Cheesemaking and Research and Development Institute of Dairy Industry, gathered together the experts of dairy sphere. Over 50 organizations took part in the Forum including representatives of dairy industry, scientific establishments, suppliers of equipment, ingredients, control means and devices, packing and package materials. Also in the frames of the cruise there were held technical trips to dairy enterprises, for example to dairy workshop of "AgriVolga" holding (Uglich district of Yaroslavl Region), cheesemaking plant "Volzhanka" (the city of Volgoretchensk of Nizhny Novgorod Region), Kazan dairy plant and dairy plant of the city of Gorodets (Nizhny Novgorod Region).
All the days of cruise were filled by plenary sittings, round table and discussion meetings, giving any participant a possibility to talk about his or her business and give an opinion on actual industry topics. Moreover, the representatives of governing and controlling boards took part in the Conference, to be precise the Director of Food and Processing Department of Ministry of Agriculture E. V. Akhpashev and the Chairmen of Administration of the National Union of Dairy Manufacturers A. L. Danilenko.
Our company delegated to the Conference V. Y. Smurygin, Logos Sales Director, with the Report on "Contemporary packing materials for Cheesemaking". The report was dedicated to the present assortment of packing solutions for cheesemaking industry from Krehalon Company (the Netherlands) and from other manufacturers. The report was included into the collected book of the Conference.